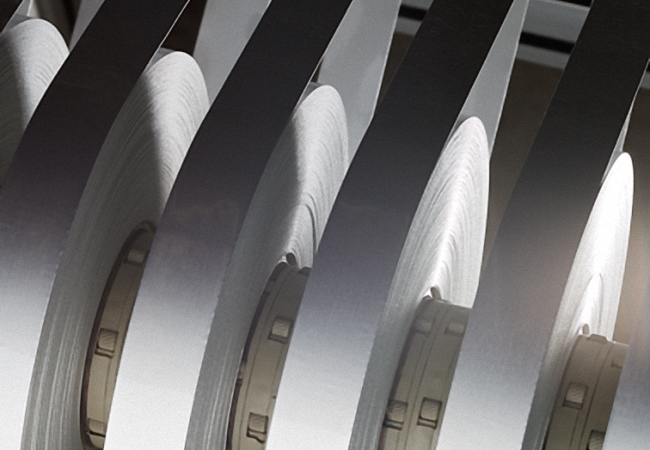 Material preparation
We have a range of precision machines which we use to prepare different types of materials for punching or coating. This allows us to offer the entire production process from one source.
4 roll cutters (600 – 1500 mm wide)
Cut-off machine
1 sheet cutter up to 1000 mm wide (cut + laminate materials simultaneously)
1 laminator (1500 mm wide)
1 coating system (up to 700 mm wide)
---
Production
We manufacture both sheet and roll goods with flatbed and rotary punch machines. Our machines are ideally suited for both small and large-volume orders.
2 flatbed punches (100 x 100 mm) for roll goods
9 rotary punches (165, 330, 350 and 550 mm opening width) for roll goods
Cutting plotter (1000 mm x 1700 mm, for samples and small series)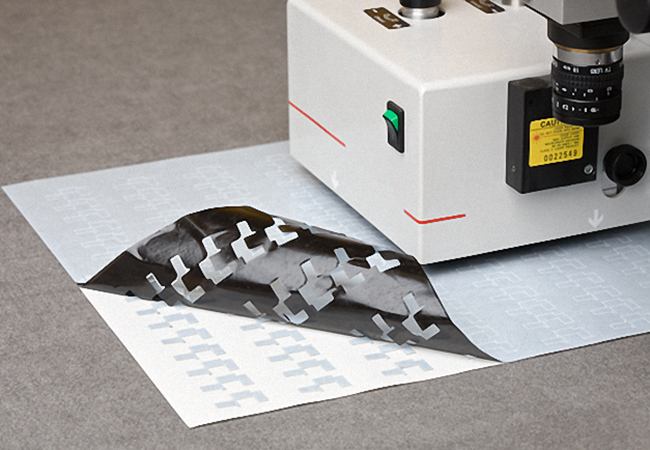 ---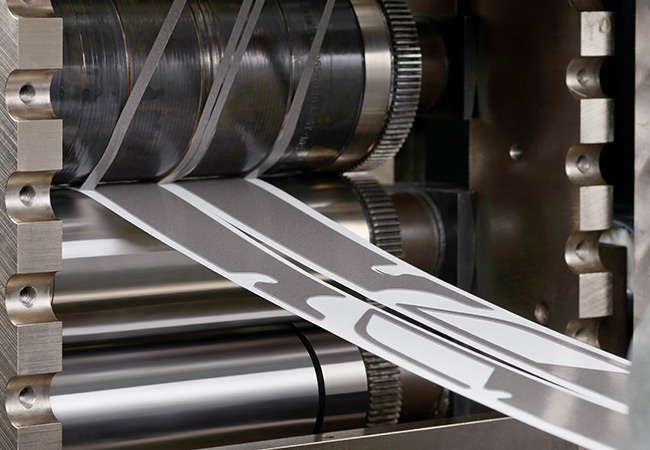 Punching machines
Our punching machines enable us to flexibly process a wide selection of parts. We are also happy to take on challenges with unusual shapes and materials.

Two kinds of rotary punch machines 165, 330 and 350 mm, large punch formats up to 300 mm x 1200 mm or 500 x 800 mm